ToucanEd Staff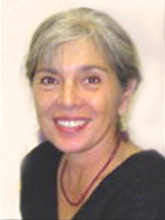 Pamela H. King: Senior Editor and Project Manager
Pamela King, BA in Science Communications and Environmental Studies, has more than twenty years experience in developing, writing, and editing health communication materials on a range of topics. She is especially skilled at translating academic and scientific jargon into crisp, readable narrative. Pamela was the lead writer on ToucanEd's pandemic influenza resources, including the Pandemic Preparedness Awareness Course, which has been approved for use as a training course by the State of California Office of Homeland Security. In addition, Pamela has developed and written curricula in the areas of hazardous materials and terrorism response, smoking cessation, health care access, sexual violence prevention, and nutrition. Pamela develops training materials, including PowerPoint presentations, on health education assessment for the State Collaborative on Assessment and Student Standards. She has also written under contract for the Substance Abuse and Mental Health Services Administration, the Centers for Disease Control and Prevention, and the Veterans Health Administration, among other federal agencies.
Pamela has participated in several pandemic preparedness exercises conducted by the Santa Cruz County Health Department and completed a course on pandemic preparedness and community response from State University of New York (Albany) School of Public Health. She has also organized and leads the Community Emergency Response Team in her neighborhood of 300 households. In her spare time, Pamela is an ardent birder and backpacks at least once a year.
You can contact Pamela at or call toll-free (888) 386-8226 ext. 10, or (831) 464-0508 ext. 10.