ToucanEd Staff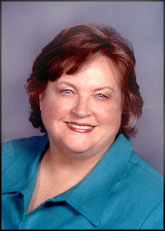 Netha Thacker: Senior Editor
Netha Thacker, Editor-in-Chief at ToucanEd, has more than twenty years experience writing and editing health education materials, including pamphlets, books, and curricula. Netha is the editor of an acclaimed series of health facts books and primary author of one of the best-selling books in the fifteen-book series. In addition, she edited a variety of culturally appropriate, low-literacy publications for the Tobacco Education Clearinghouse of California (TECC). Netha also served as editor for the acclaimed K-12 skills-based HealthTeacher curriculum.
Netha began her career as editor of her high school newspaper and is still on call to edit her family's writing, including that of her three grown daughters, various nieces and nephews, other family members, and friends.
You can contact Netha at netha@toucaned.com.